Posts tagged 'Greener'
On the eve of the Winter Olympics, over 300 CEOs and senior executives of Canadian businesses met in Vancouver to accelerate the implementation of sustainable business practices. The highly interactive day not only gave the executives an opportunity to explore new opportunities for collaboration, but may yet prove to have been a green business tipping point in Canada.
David Cheesewright, Walmart Canada's CEO and the host of the event, kicked off the day by challenging the delegates to use the summit as a vehicle to "build a bigger team" — to share lessons learned and best practices that will benefit all businesses, large and small. He encouraged the delegates to create stretch goals and foster experimentation in their organizations, with the understanding that the road to sustainability is full of unknowns.
David Suzuki put the present moment in context for the Summit participants: our grandparent's and parent's generations did not understand that they were destroying the very systems that support our lives but, us—we are the first generation that does understand. How can we face our children and grandchildren and say that we knew and we did nothing? With that premise, summit participants spent the day thinking and talking not only about what meaningful action would look like but how they might work together to make it happen.
Participants were primed for the afternoon collaborative working session through the sharing of highpoint stories in their own experiences and by a lively panel discussion where the leaders of Mountain Equipment Coop, SC Johnson Canada, Heinz Canada, Walmart Canada and a senior executive of Maple Leaf shared case studies of how they have simultaneously addressed sustainability challenges and created business value. Panelists also discussed how leadership, collaboration and innovation were fundamental to enabling Canadian businesses to make real progress against the challenges that Suzuki so eloquently delineated. The key, they agreed, will be to make addressing sustainability challenges core to the business rather than a profit-draining sideline.
Article continues HERE
World cheapest car Nano will be in hybrid version, no pollution any more. Mr. Ratan Tata knows that low –priced products drive fast sales than high end products especially in India. So Tata motors is right now focusing on cheap hybrid version of its Nano which is the company's outstanding innovation and exceptional contribution to the auto industry.
The Tata Nano, winner of the Frost & Sullivan 2009 Innovation Award for its outstanding innovation and exceptional contribution to the auto industry as an engineering marvel soon converted in Hybrid vehical which will have two or more distinct power sources to move it, usually petrol or diesel and a battery.
Tata Nano, The people's car soon will be in a new look. As Ratan Tata has recently expressed his intention to take bring a newer version of Nano and that too pollution free.
In India pollution is expected to arise due to the influx of people car on to the road. Tata motor is considering launching a new version which will said to be 'Greener and more Eco- friendly'. Ratan Tata has revealed his intentions on his visit to South Korea.
The next venture of TATA Motors will be to bring Tata Nano hybrid or it will be the micro hybrid with the adaption of start- stop technology.
Obviously the new version of this car will bag the title of most economical hybrid car in the world.
Oakland, CA- You don't have to look far to see just how much concrete humans use. Everything from highways to high-rise and bridges to runways around the world are made with the energy-intensive, carbon-spewing material.
Contributing at least 5 percent of global carbon dioxide (CO2) emissions, the cement industry is ripe for changes to lower its impact. Cement, the glue that binds concrete, is one of the most carbon-intensive materials out there: It produces one ton of CO2 for every ton of cement made.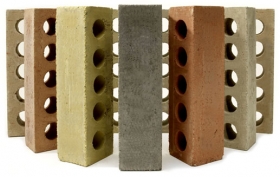 A number of companies, looking to cut the global impact of concrete, as well as open up huge markets for greener building blocks, are using a variety of methods like replacing concrete ingredients and adding new materials that make concrete waterproof.
See Full-Story HERE