Marine Reserves Work
February 24, 2010 at 11:12 AM dpmccarthy Leave a comment
The creation of marine protected areas can lead to the rapid recovery of depleted fish populations, according to several new studies presented at the annual meeting of the American Association for the Advancement of Science.
One study, conducted in a network of 12 marine reserves covering 188 square miles near Los Angeles, showed that since the area was closed to fishing in 2003, heavily-fished species such as blue rockfish have increased by 50 percent.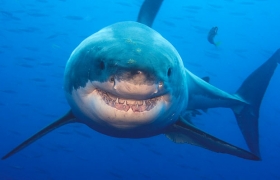 A study of the Great Barrier Reef in Australia showed that when the Australian government increased the portion of the park closed to commercial fishing from 5 percent to 32 percent in 2003, the biomass of numerous fish species, including coral trout, doubled within two years. In Mexico's heavily-fished Gulf of California, the creation of the Cabo Pulmo protected area at the southern tip of the Baja peninsula has created a flourishing area of marine life, according to one study.
Another study said that well-designed marine reserves can benefit fisheries outside of protected areas, since halting fishing in key spawning areas means that fertilized fish eggs can drift with sea currents and replenish populations far from reserves.
The studies are published in a special issue of the Proceedings of the National Academy of Sciences.
For more click HERE
Entry filed under: Conservation. Tags: Marine Reserves, Marine Studies, Yale.