Harnessing the Power of Salt, Norway Tries Osmotic Energy
November 24, 2009 at 10:27 AM dpmccarthy Leave a comment
After wind, sun, currents and tides, a company is preparing to make clean electricity by harnessing another natural phenomenon, the energy-unleashing encounter of freshwater and seawater. Taking a step further in the planet's hunt for clean power, Norway is to unveil today the world's first prototype of an osmotic power plant on the banks of the Oslo fjord. The project is small-scale but could prove the great potential of osmotic energy.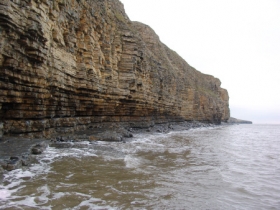 "It is a form of renewable energy which, unlike solar or wind power, produces a predictable and stable amount of energy regardless of the weather," explained Stein Erik Skilhagen, in charge of the project at state-owned Statkraft, which specializes in renewable energies.
Osmotic energy is based on the principle that nature is constantly seeking balance, and plays on the different concentration levels of liquids. When freshwater and seawater meet on either side of a membrane — a thin layer that retains salt but lets water pass — freshwater is drawn towards the seawater side. The flow puts pressure on the seawater side, and that pressure can be used to drive a turbine, producing electricity.
For full story click HERE
Entry filed under: Conservation, Energy, Green Tech, National News. Tags: balance, clean power, Norway, Osmotic Energy, Renewable Energy.