Companies Mixing Up Greener Cement
November 12, 2009 at 10:29 AM dpmccarthy Leave a comment
Oakland, CA- You don't have to look far to see just how much concrete humans use. Everything from highways to high-rise and bridges to runways around the world are made with the energy-intensive, carbon-spewing material.
Contributing at least 5 percent of global carbon dioxide (CO2) emissions, the cement industry is ripe for changes to lower its impact. Cement, the glue that binds concrete, is one of the most carbon-intensive materials out there: It produces one ton of CO2 for every ton of cement made.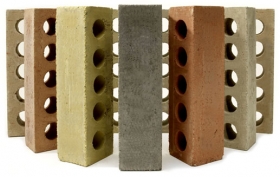 A number of companies, looking to cut the global impact of concrete, as well as open up huge markets for greener building blocks, are using a variety of methods like replacing concrete ingredients and adding new materials that make concrete waterproof.
See Full-Story HERE
Entry filed under: Green Biz, Green Tech. Tags: Carbon Emissions, Cement, Greener, Oakland.